Our Mill
Our organic mill is located on our historical site in Verdelot. Independent from the conventional mill, it grinds cereals coming exclusively from France, using stone-milling and grinding on cylinders (for our flour T65).
We are one of the few mills able to successfully grind German Einkorn (small spelt) but we also grind all other types of flour: wheat, rye, buckwheat and spelt.
In a dedicated workshop located in Verdelot, we develop a whole range of toasted and roasted flour types. Very few of us can make such products that enable you to customize your own offer. The on-site production makes sure our products are fully traceable back to the raw material and fresh, our top criterion for quality and taste.
To meet the strong growth of the organic market, we have recently increased our storage capacities for cereals (wheat, rye, buckwheat, spelt, German Einkorn) and launched a bagging unit for small sizes (5 kilos, 1 kilo).
Behind the natural qualities of organic products lie high technology production tools.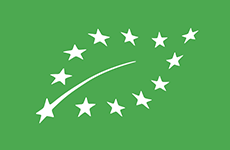 For example, our mill is equipped with a state-of-the-art Sortex optical sorter to remove all impurities from organic cereals (because of less treatment, organic grain has more impurities than conventional cereals).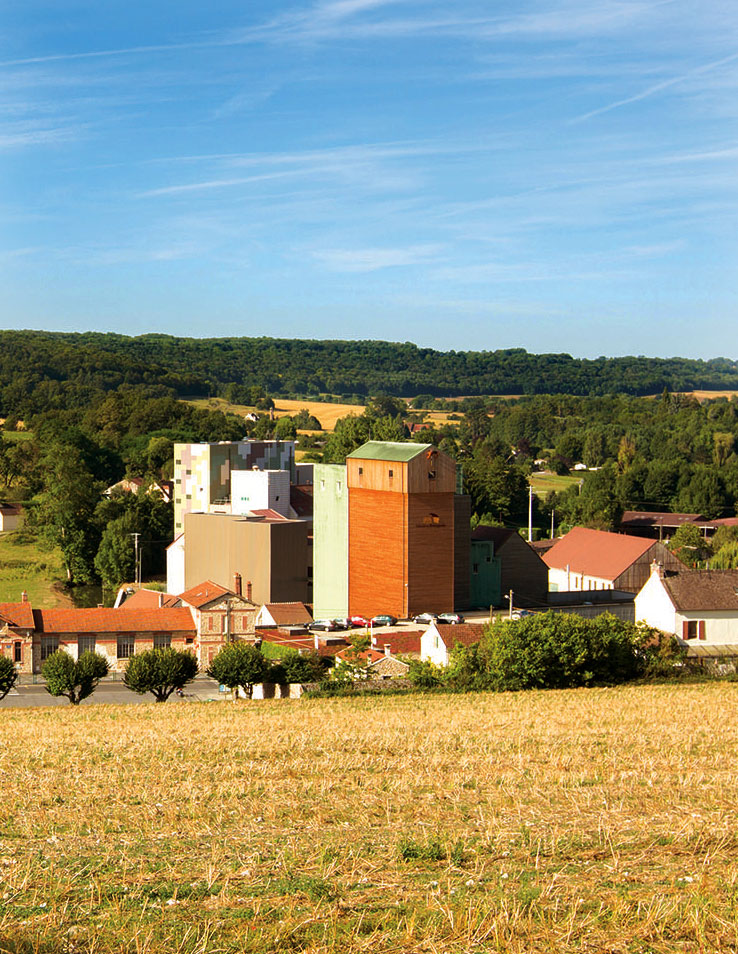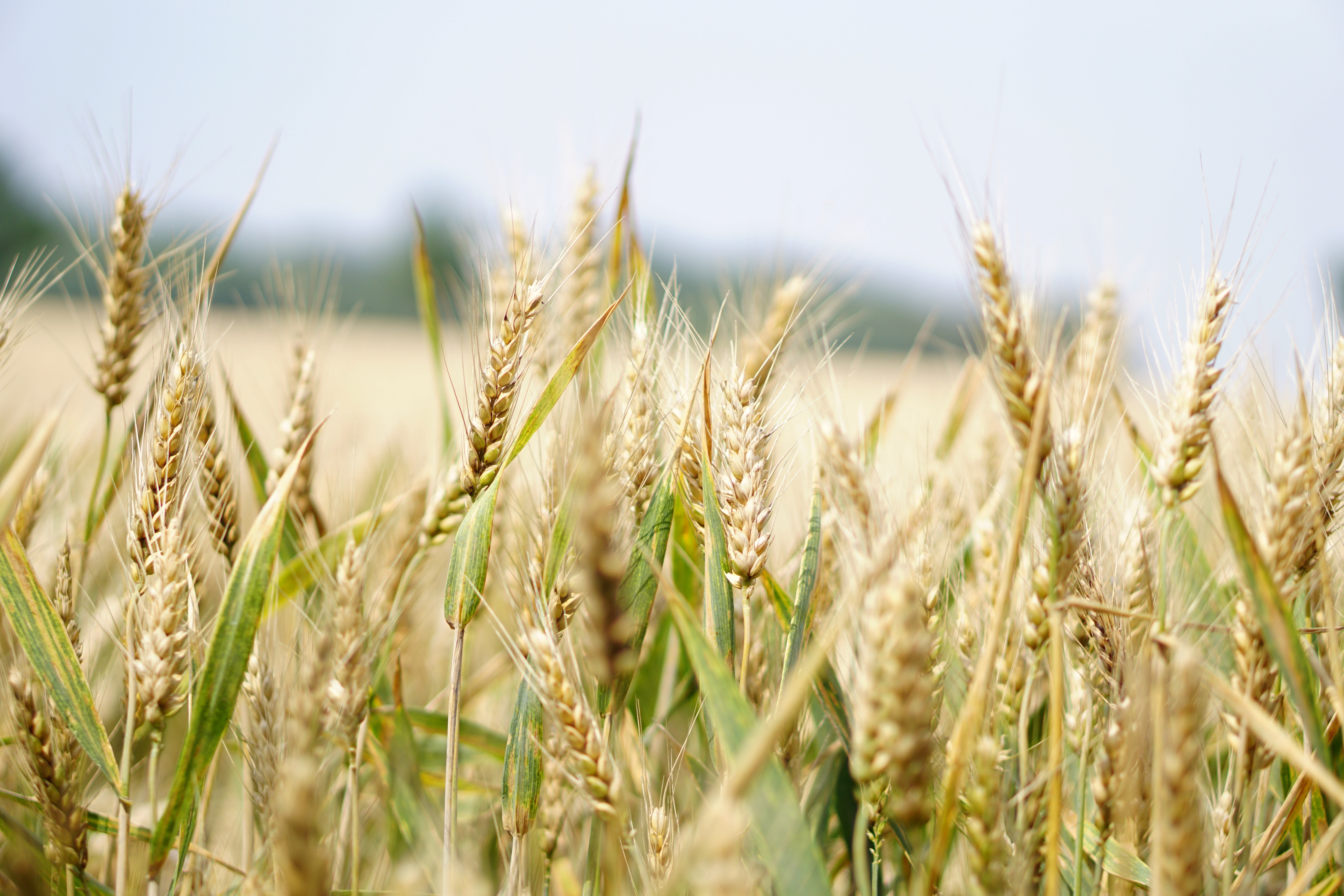 Our Commitments
Organic food is a matter of conviction in connection with our health and our environment. We invest a lot in this sector, where the future meets the present, as it is part of our family-owned company dedicated to craftsmanship. Organic products help our customers differentiate themselves with success from the competition and affirm their values. With our team, you can count on us to be with you every step of this process.
---
We will support you in switching to organic (provide you with advice on how to implement the new range, calculate the material costs and selling price)
As part of our Bourgeois trainings, we have a training dedicated to organic products, their processing and the applicable regulations.
We have made a specific visual identity "Le Boulanger bio" available to you and, for those interested, specific bags, a store sign and special decoration designed to point out your specificity.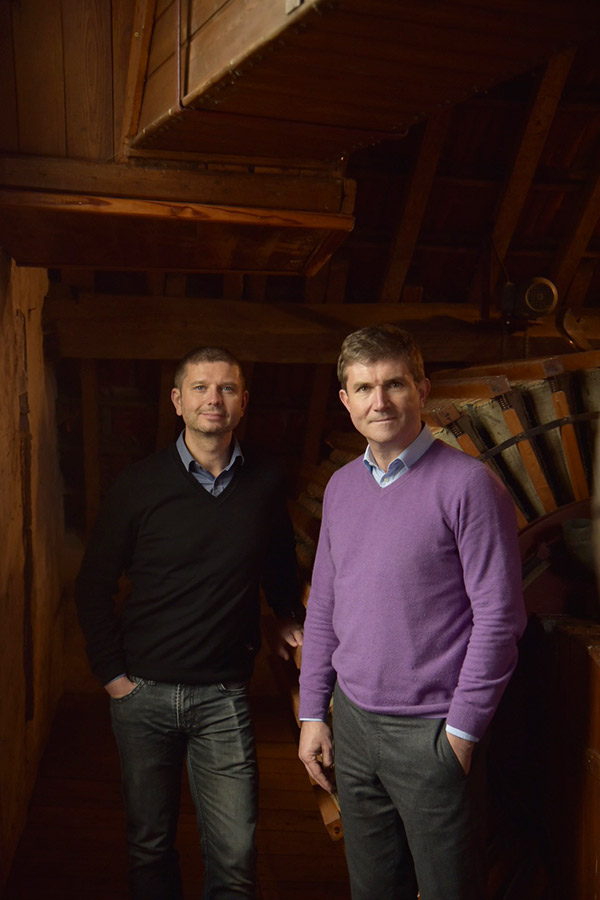 We work exclusively with cereals produced in France and give priority to the production sites, which are close to the mill.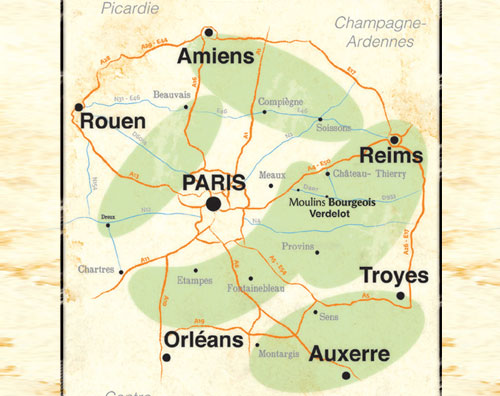 We support the development of wheat crops focusing on ancestral varieties, that result in original and increasingly sought types of flour.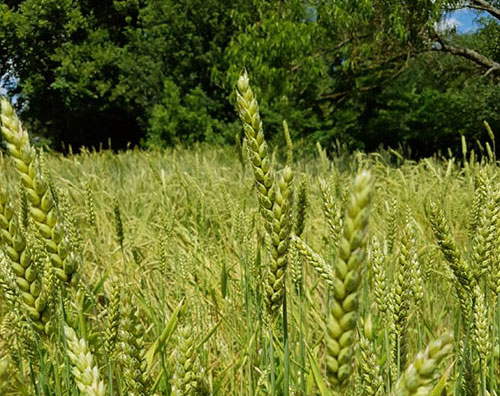 OUR OFFER
From stone-ground flour and flour ground on cylinders, to seeds and various ingredients, our offer is one of the most comprehensive on the market. It has been designed to develop the unique nature of each traditional bakery committed to an organic approach.
On our recipe website, you can find an entire section dedicated to organic food: ORGANIC recipe website
Our catalogue is now available to introduce you to our wide range of products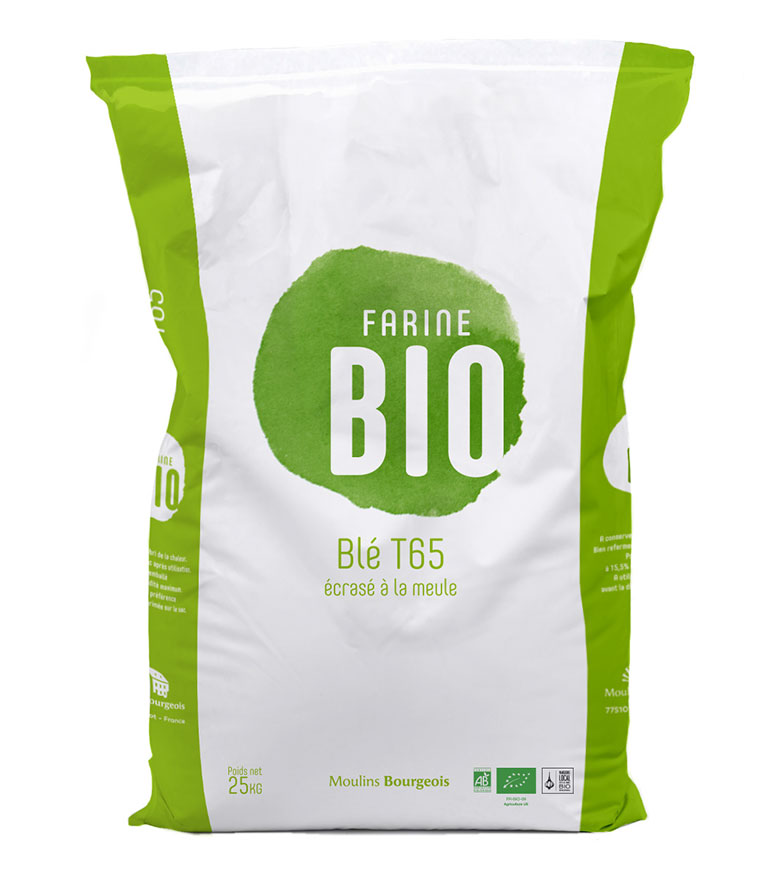 Flour T65 (for French traditional bread)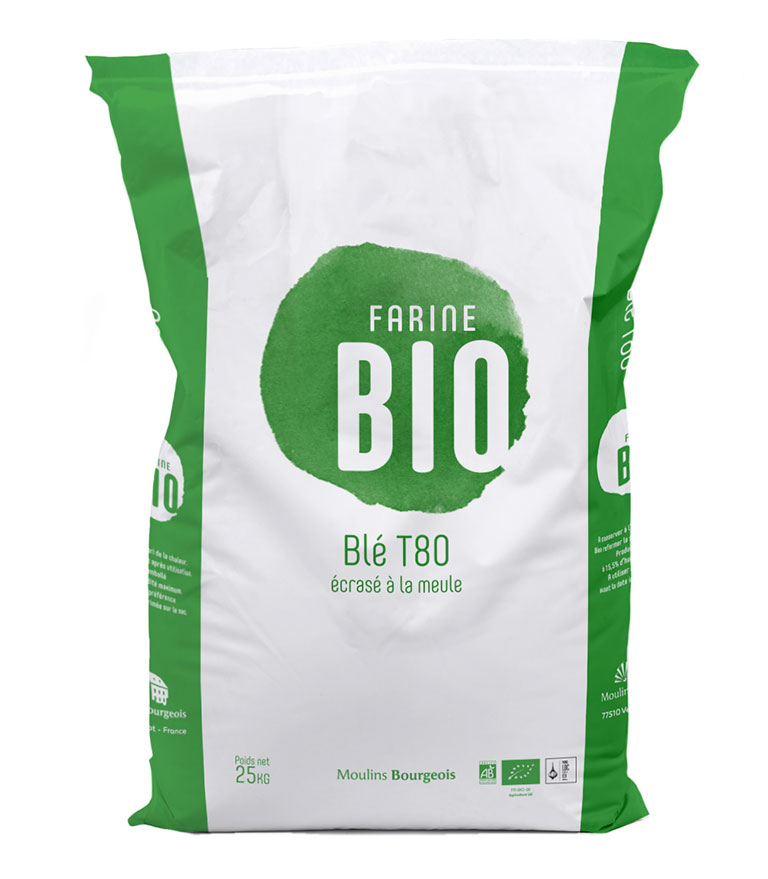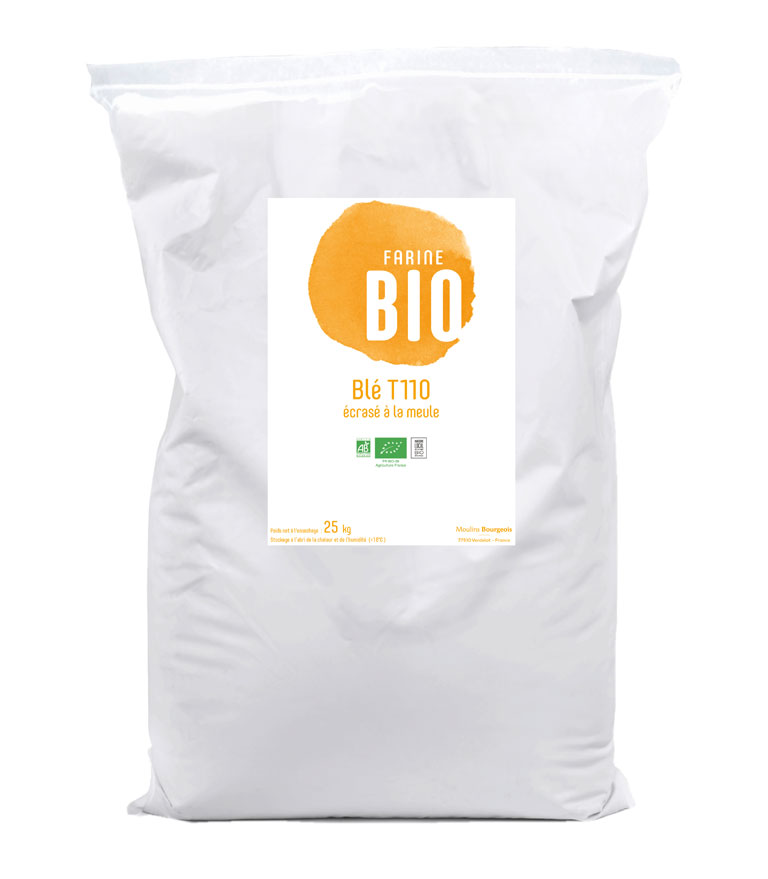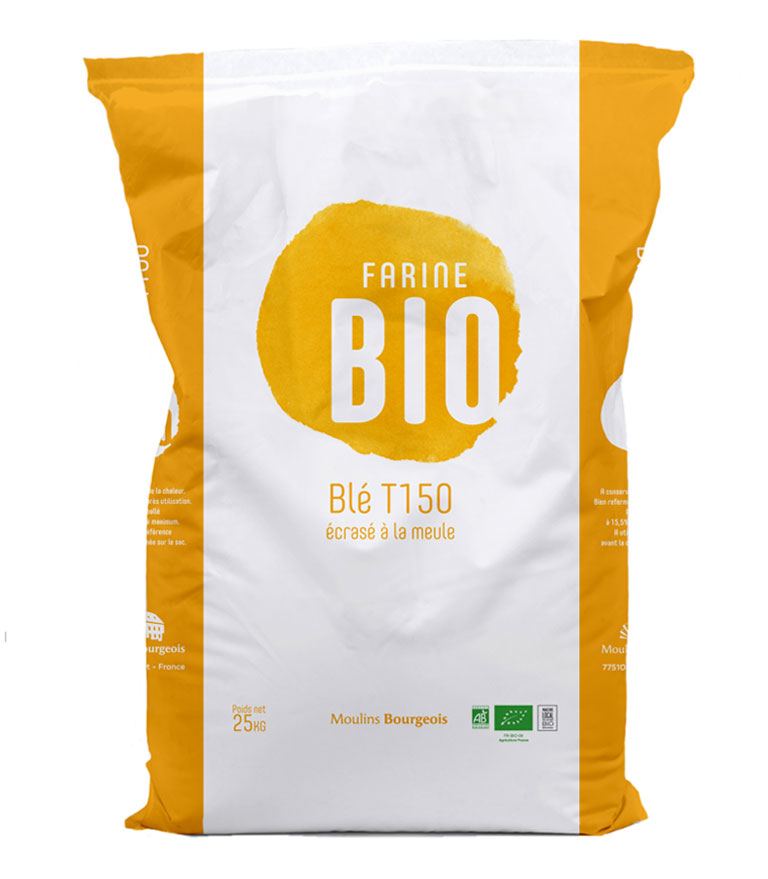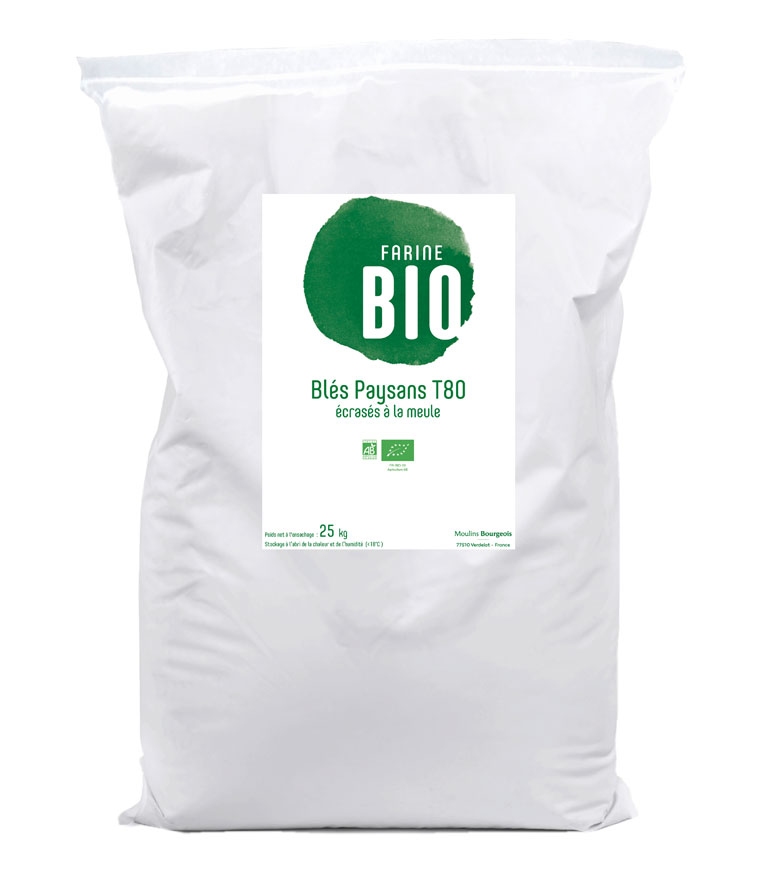 Stone-ground wheat flour. Mix of "blended wheat" varieties grown by passionate farmers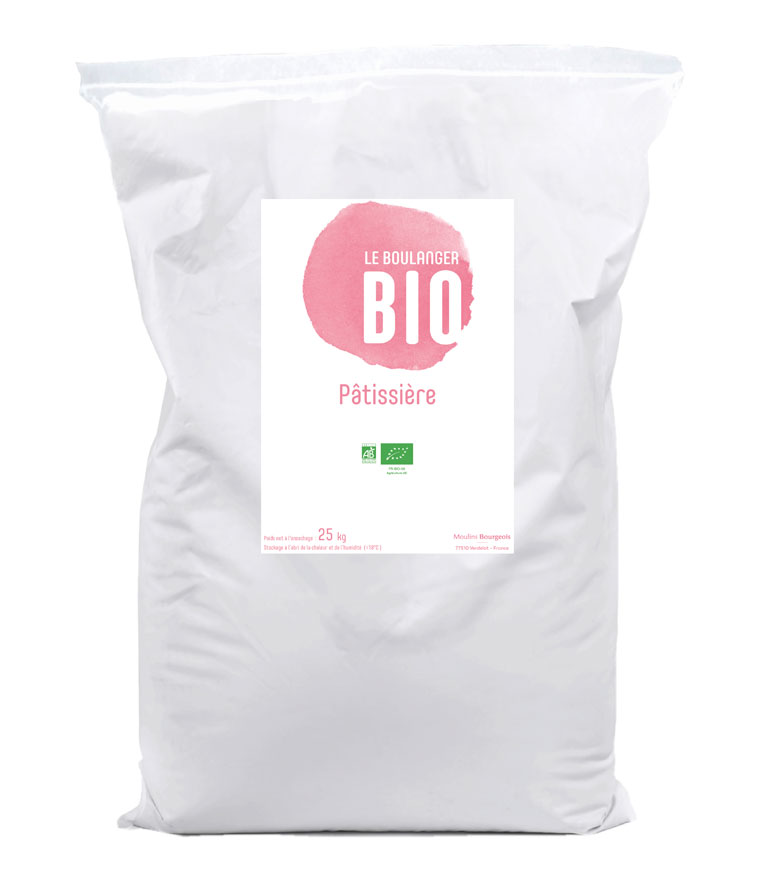 Suitable for making viennoiseries and leavened dough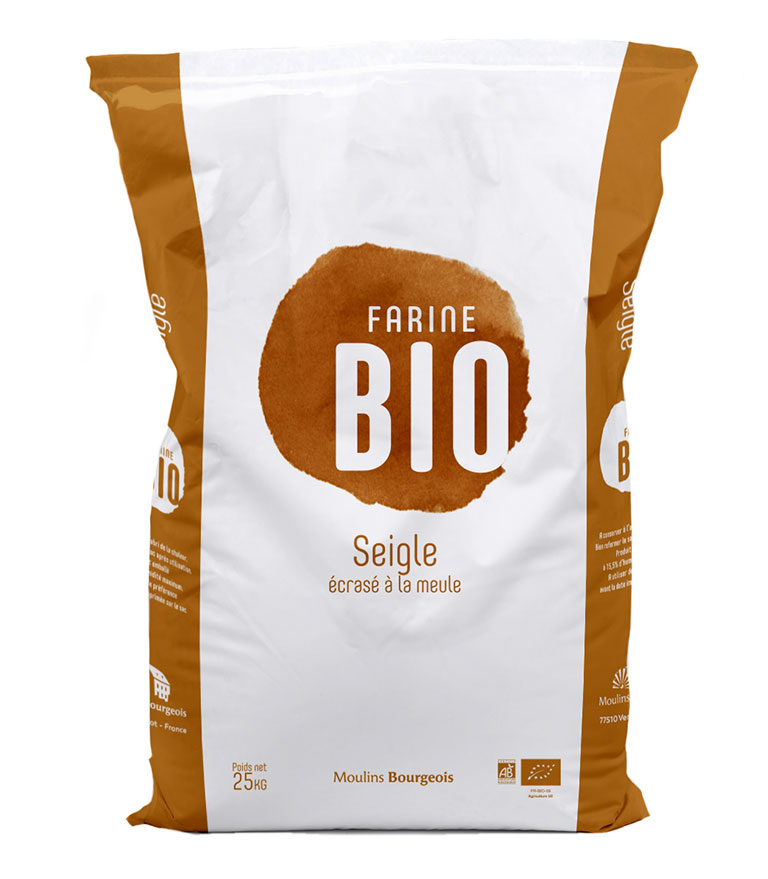 Stone-ground rye flour (available as T130 and T170)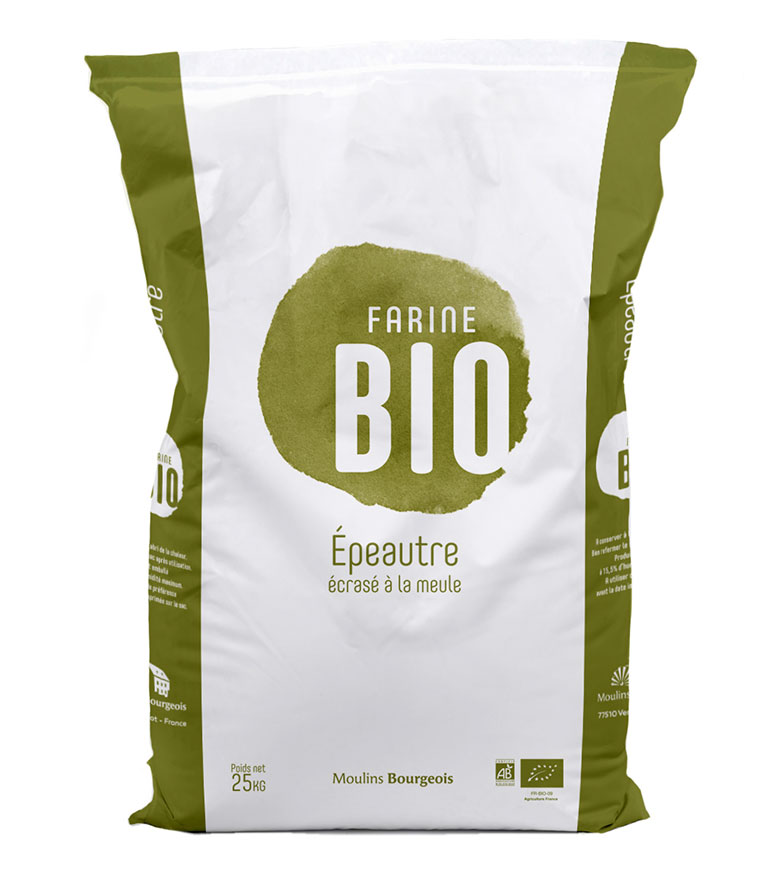 Stone-ground spelt flour (available as T80 and T110)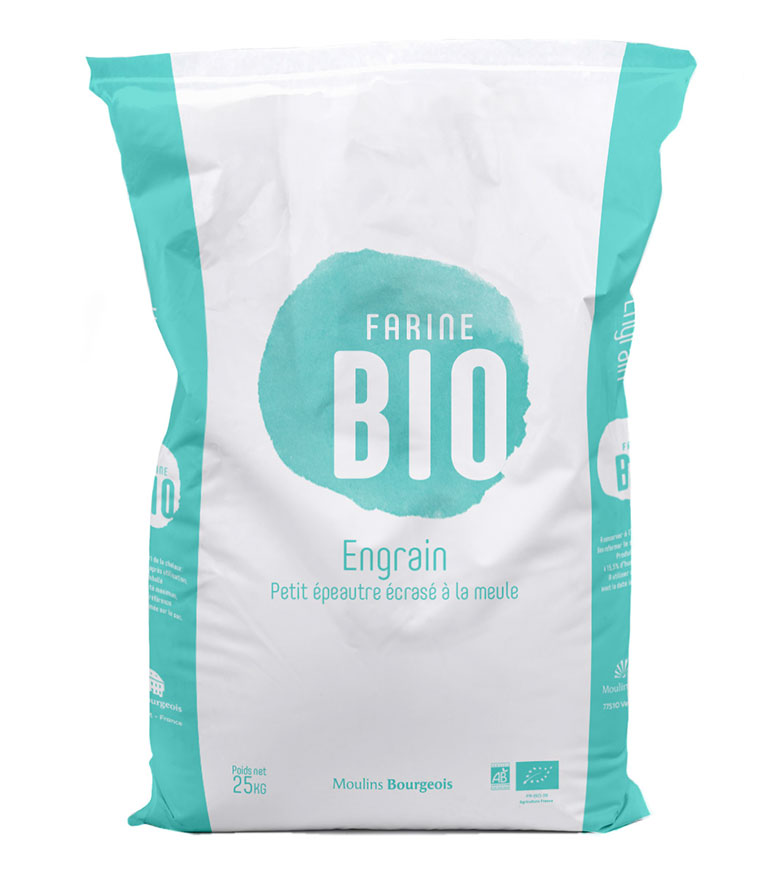 Stone-ground German Einkorn flour (available as brown and whole)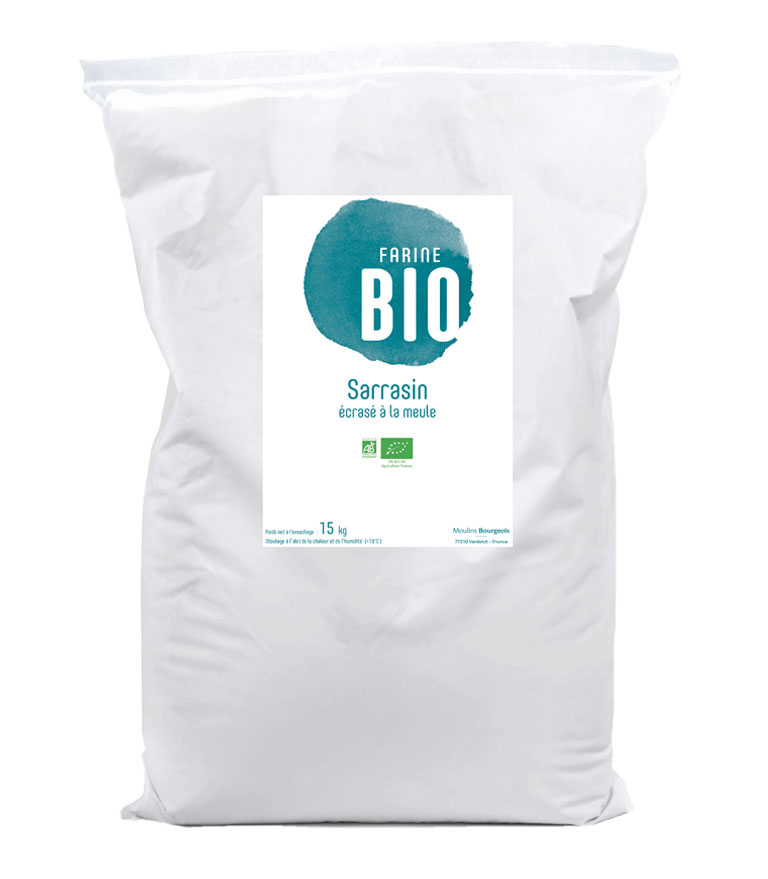 Ground buckwheat flour (for galettes and breads in addition to wheat or spelt flour)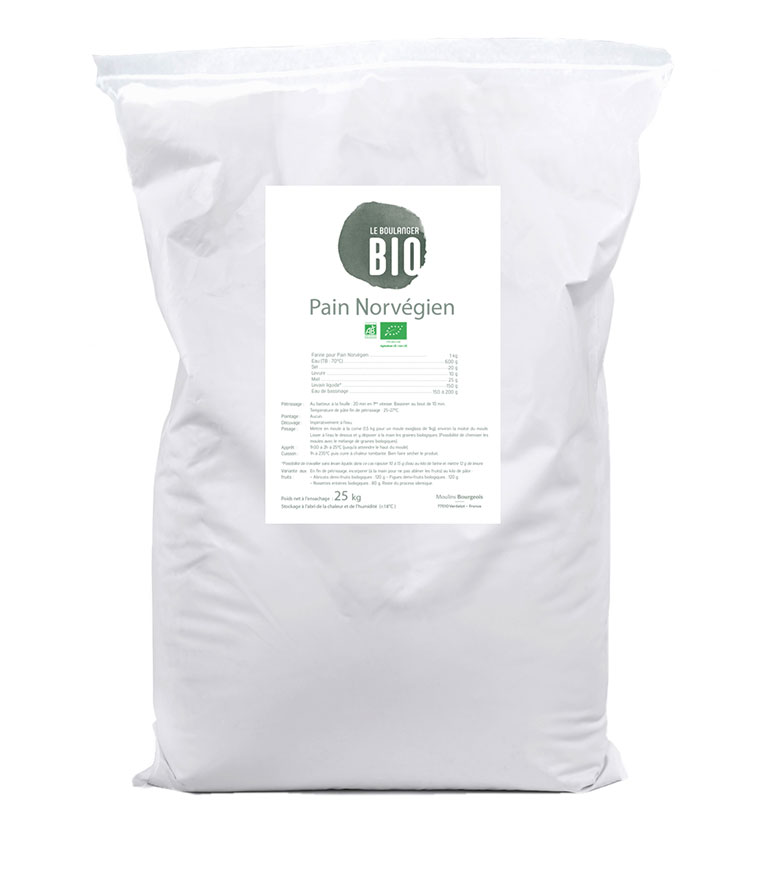 Wheat, rye and spelt flour and sunflower, brown flax, millet, squash and sesame seeds.
Wheat
Wheat type 65 (25 kg bag)
Wheat type 80 (25 kg bag)
Wheat type 110 (25 kg bag)
Wheat type 150 (25 kg bag)
Peasant Wheat type 80 (25 kg bag)
Khorasan Wheat type 70 (25 kg bag)
Wheat in 1 kg bag (1 box with 10 bags)
Pastry (25 kg bag)
Rye
Rye type 130 (25 kg bag)
Rye type 170 (25 kg bag)
Spelt
Spelt type 80 (25 kg bag)
Spelt type 110 (25 kg bag)
Einkorn (small spelt)
Einkorn bis/or small spelt (25 kg bag)
Einkorn whole/or small spelt (25 kg bag)
Other types of flour
Rice flour (25 kg bag)
Quinoa flour (25 kg bag)
Buckwheat flour (15 kg bag)
Chestnut flour (5 kg bag)
Blended types of flour (and seeds)
Grain and seeds bread (25 kg bag)
Whole bread (25 kg bag)
Norwegian bread (25 kg bag)
INGREDIENTS FOR TOPPING AND INCORPORATING INTO THE DOUGH
Seeds
Harmony 5 seeds (5 kg bag)
Golden flax (5 kg bag)
Brown flax (25 kg bag)
Millet (5 kg bag)
Sesame (5 kg bag)
Blue poppy (5 kg bag)
Squash (5 kg bag)
Shelled sunflower (sac 25 kg)
Cereals
Fragments of wheat (15 kg bag)
Fragments of rye (15 kg bag)
Fragments of seeds (6 kg bag)
4 cereal flakes (1,5 kg bag)
Coarse hard wheat (5 kg bag)
Coarse hard rye (5 kg bag)
Soft wheat semolina (5 kg bag)
Roasted / toasted ingredients
Weld flour (5 kg bag)
Fragments of roasted rye (5 kg bag)
Malted wheat flour toasted (5 kg bag)
Malted wheat flour roasted (black) (5 kg bag)
Fruits
Walnut kernels (10 kg bag)
Whole hazelnuts (10 kg bag)
Grape (12.5 kg bag)
Half apricots (5 kg bag)
Half figs (5 kg bag)
Miscellaneous
Communication kit ORGANIC Breads (per unit)
Recipe booklet (per unit)
Duffel bags x75 (per unit)
Baguette bags x130 (per unit)
Salt
Coarse Guérande salt (25 kg bag)
Fine Guérande salt (10 kg bag)
Les mots du BIO
A griculture biologique
Il faut une période de trois ans pour convertir un mode de production conventionnel en agriculture biologique. Cette conversion repose sur l'absence de tout engrais chimique de synthèse et sur le fait de repenser son système global de production (semences biologiques, protection des cultures fondée sur la prévention et non plus sur les traitements). 6,7% de la surface agricole utile est cultivée en bio en France (+60% en 5 ans). Un objectif de 15% est visé à l'horizon 2022. (source Agence Bio)
B lés « Paysans »
Blés issus de semences cultivées par quelques agriculteurs passionnés. Il s'agit de variétés de blés « anciennes » ou bien oubliées, d'un rendement moindre, mais riches en goût et en propriétés nutritives.
B lés de population
Se dit de champs de blé composés de multiples variétés de blés. On peut ainsi sur une même parcelle compter jusqu'à 25 à 30 variétés.
C ertification bio
Le label AB est né en 1985 et depuis 2010 sa version européenne s'est imposés à tous les fabricants. C'est ce logo qui figure sur tous nos sacs de farines biologiques. Concernant les règles de certification d'une boulangerie et la fabrication et la vente d'une production bio, nos équipes sont à votre disposition pour étudier chaque situation.
C onsommation bio
En hausse de 17% par rapport à 2016, la consommation alimentaire de produits bio a représenté 8,3 milliards en France en 2017. Sur ce total le pain a une part constante de 7%. On estime que le bio représente 4,4% de la consommation générale de produits alimentaires et le pain bio près de 5% de la consommation générale de pain. (source Agence Bio)
E ngrain (ou petit épeautre)
Venu du Proche-Orient c'est une des premières céréales cultivées par l'homme (7500 avant JC). C'est une céréale très pauvre en gluten mais riche en propriétés nutritionnelles (magnésium, phosphore, calcium et les 8 acides aminés). La pâte à pain obtenue avec la farine d'engrain est peu travaillée en raison d'un réseau gluténique fragile.
E peautre
Avec le développement de l'agriculture biologique, la culture de l'épeautre revient en force. Plus rustique que le blé, moins soumis à l'agriculture intensive, il est plus pauvre en gluten et offre un indice glycémique plus bas, qui serait intéressant pour les diabétiques. L'épeautre est plus riche en magnésium que le blé ou le riz et contient des fibres. Sa farine écrasée sur meule de pierre permet la confection de tourtes et de pains longs très appréciés des consommateurs.
K horasan
région du Nord-Est de l'Iran dont est issu une des plus anciennes variétés de blé. Proche du blé dur, il permet la confection d'une farine « grossière » moulue sur meule de pierre, réputée très parfumée.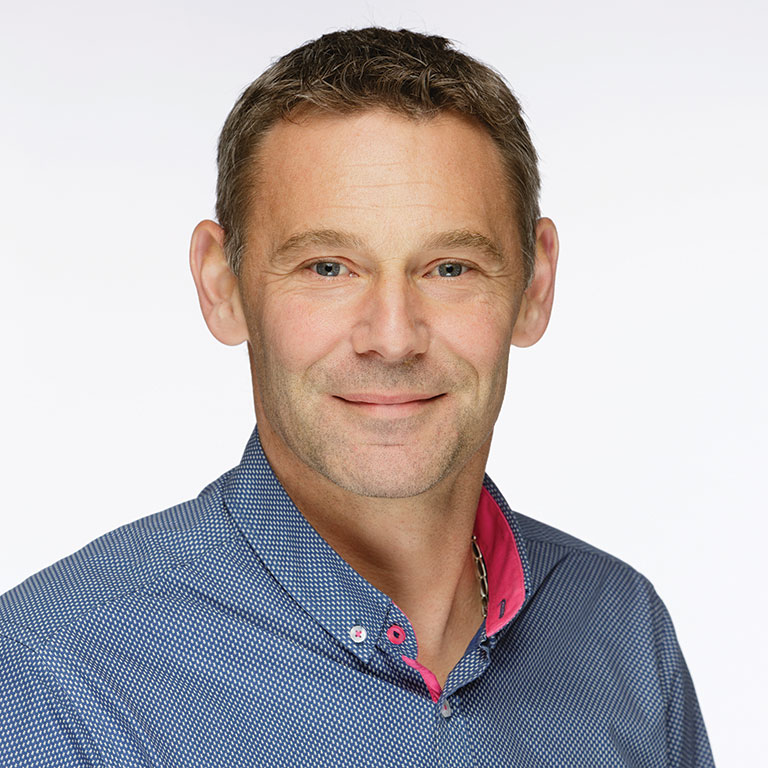 Luc Peinturier
Responsable BIO
---
Luc associe sa formation initiale de boulanger à sa passion mise au service du bio depuis de nombreuses années. Avec une fine connaissance du terrain Luc saura répondre à vos interrogations sur le bio. Il contribue activement avec la direction du moulin à l'exigence de qualité du bio.