All mixes for special breads are developed and produced at our mill
They reflect both our expertise and our focus on a natural production process.
Consumers often place our so-called «special» types of bread under the sign of the variety they are looking for at their bakery. This way, they can enjoy many types of delicious bread and choose a product that corresponds most to their identity.
---
We have one of the largest ranges of mixes for special bread
Baguette des Champs
Pain d'Olaf
Maneron
6 céréales et graines
Pain des Labours
Fantine / Galopin
Campagne
P'tit Morin
Pains du Sud
Forêt Noire
Berlinois
Châtaigne
Pain au Maïs
Son-fibres
Complet
Intégral
Discover more ingredients...
Playing with flavours, being creative and innovative: here is a full programme to stand out from the competition and seduce your customers!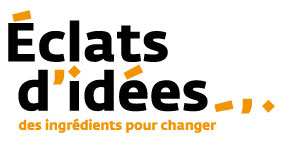 Fragments of ideas – Ingredients – Bread improvers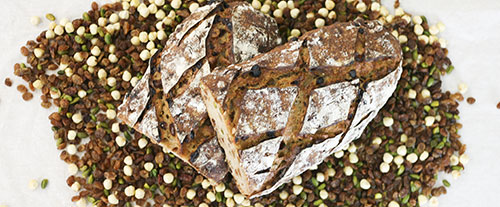 ---
– Flocons d'avoine (sac 5 kg)
– Mélange 5 graines (sac 5kg)
(lin brun, lin jaune, sésame, pavot bleu, millet)
– Mélange 3 graines (sac 5 kg)
(Tournesol, lin brun, lin jaune)
– Mélange graines Baltik (sac 6 kg)
(Sésame, tournesol, lin brun, millet, flocons d'orge)
– Muesli (seau 5 kg)
– Saveurs du Midi (seau 4 kg)
– Graines de pavot bleu (sac 5 kg)
– Graines de sésame (sac 5 kg)
– Graines de tournesol (sac 5 kg)
– Germe de blé (sac 5 kg)
– Graines de lin jaune (sac 5 kg)
– Cranberries (seau 4,5 kg)
– Figues-abricots (seau 5 kg)
– Raisin-noisettes-pistache (seau 5 kg)
– Éclats de fleurage – Semoule de blé dur (sac 15 kg)
– Éclats de seigle toasté – Écorces de seigle (sac 5 kg)
– Farine de seigle toasté (sac 25 kg)
– Farine de blé malté toasté (sac 25 kg)
---