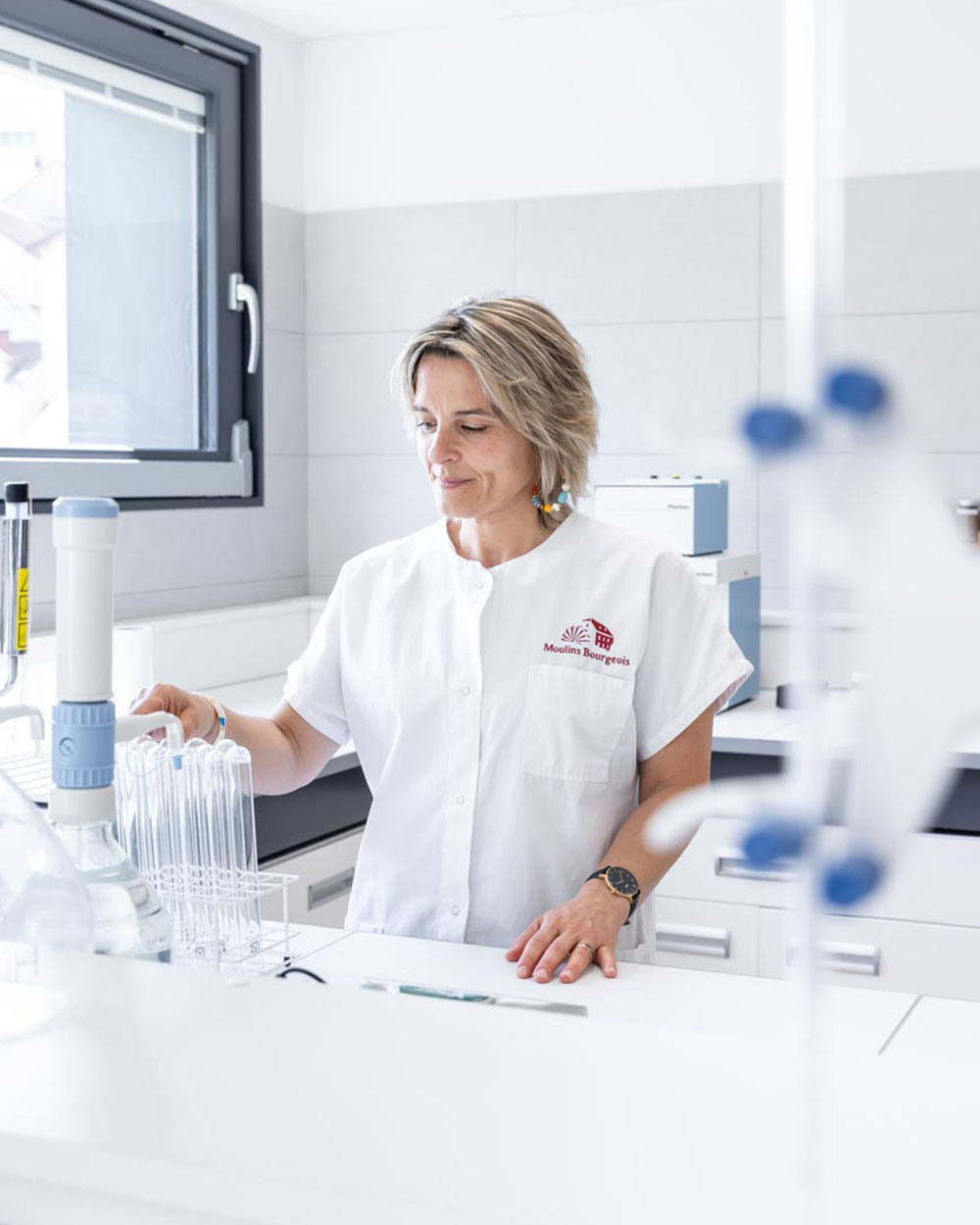 Quality commitments
Quality is a priority at Moulins Bourgeois.
Raw materials
All the cereal grains arriving at the mill are 100 % domestically sourced and certified treatment free after harvesting. They are locally grown within a radius of 200 km from the mill.
Quality control
Every batch of grain is traceable and each new delivery is analysed and tested on arrival.
Before dispatch, our flours are analysed in our laboratory and tested in the test bakery (more than 500 baking tests are carried out there every year).
The labels and certifications our products have been awarded bear witness to our commitments

Our labels and certifications
Organic: Our multi-cereal line has been certified for organic production since 2009 and we undertake to respect organic farming procedures as laid out in the relevant specifications.
Label Rouge: We received the accreditation to produce "Label rouge" flours in 2001. The latter is a French quality assurance label that recognizes a superior level of quality. Our "Label Rouge" range complies with the label's strict specifications in terms of production methods, grain selection and storage and quality control throughout the manufacturing process.
CRC: We received CRC® (culture raisonnée contrôlée) certification in 2020. This sustainable farming label guarantees that our cereal grains are exclusively sourced in France and that the farmers who supply our grain apply best practice to preserve biodiversity.
Produit en Ile-de-France (Produced in the Ile-de-France region): We subscribed to this approach in 2011. It underlines our commitment to promoting the exceptional wealth and expertise of our region. We tirelessly work to boost the development of local resources and contribute to maintaining dynamic social and economic activity in the Ile-de-France region.
EQB (Engagement Qualité Bourgeois): Since 2008, our in-house quality label highlights our commitment to only mill French wheat that has not been treated after harvest and to maintain a level of traceability and quality control that will meet the requirements of artisan bakers.
Food safety at moulins bourgeois
FSSC 22000
We obtained ISO 22000 certification in 2012. In July of that year, our quality department took further steps to obtain FSSC 2200 certification, an internationally accepted standard that proves the extent of our commitment to food safety, which is at the heart of our concerns.
FSSC 22000 certification guarantees the solidity of our food safety management system, providing the proof of our commitment to identify, evaluate, control and deal with any risks in connection with food safety during the manufacturing process. These responsible actions illustrate the implementation of a health food safety culture that increases both customer and consumer confidence.
GMP+ Feed Safety Assurance
As a company working in the animal feed sector, we have chosen to obtain GMP+ FSA B2 certification, a standard that guarantees feed safety at every stage of the manufacturing process. This certification validates the effectiveness of our system by means of pre-requisite programmes outlining technical specifications, an effective HACCP plan, complete traceability and a clearly defined early-warning system.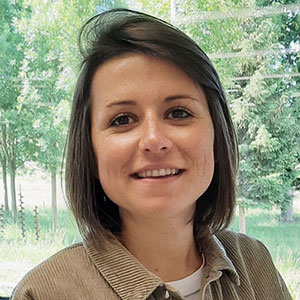 QHSE manager (quality, hygiene, safety and environment)
---