Our understanding of marketing: respect for each craftsman's identity and supporting his business' dynamic.
We designed three bakery identities (bags and packaging, shop signs, information panels for the price of bread and opening hours). They are on your disposal.
To support the evolution of your business and meet your clients' expectations, we regularly develop new products and recipes that enable craftsmen to remain competitive with a high quality offer.
It is our aim to help you to underscore the unique nature of your business. All our top products are available with a communication kit and specific bags.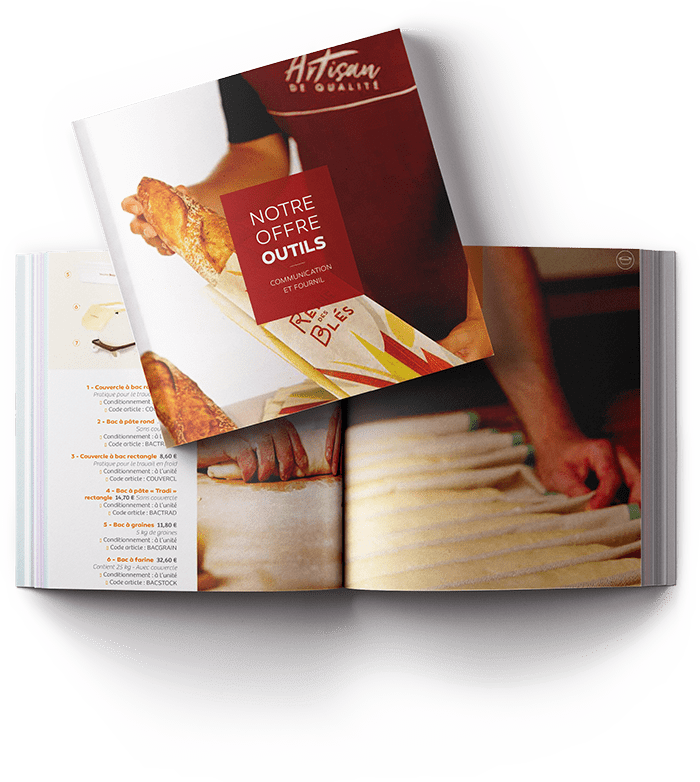 We develop many communication and promotional tools for your point of sale, as well as on-site activities in your bakery.
These tools make your bakery visible to your clients and maintain their interest in your bakery even if they have plenty of opportunities elsewhere.
We regularly publish an extensive online catalogue.
In this catalogue you can find many articles, as well as useful items for your shop, your bakery, and all necessary communication kits for promotions.