A support service at your disposal
Efficient service is based on exchanging information but also on excellent knowledge of your team, your equipment, and your needs. Based on this observation, we will be able to introduce a range of products and bread-making processes that suit you best.
When we visit a client's bakery, the end goal is learning and mutual exchange. Our bakers in charge of demonstrations greatly appreciate such on-site visits, which allow them to share a specific know-how, each time in a very different context.
We can organise such visits for one or several days.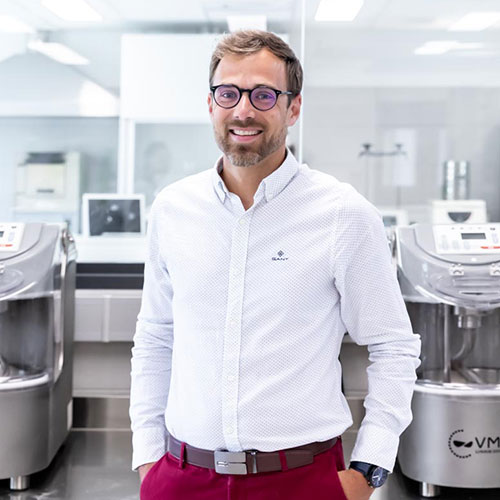 Benoit
Directeur Bourgeois Frères School
---
Discover his profile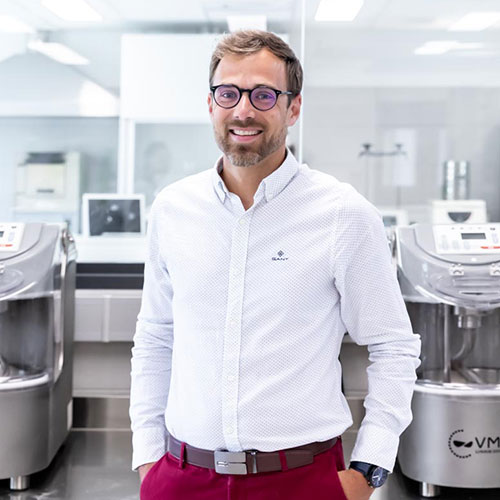 ---
Benoît is a dynamic team player driven by the desire to innovate and pass on his expertise. He puts all his passion into running the department that he contributed to setting up and structuring in just a few short years. His entire team benefits from his ability to listen and share his know-how - two qualities that illustrate he has remained faithful to the values of the Compagnons du Devoir where he learned his trade.
benoit.reffin@ecolebourgeoisfreres.com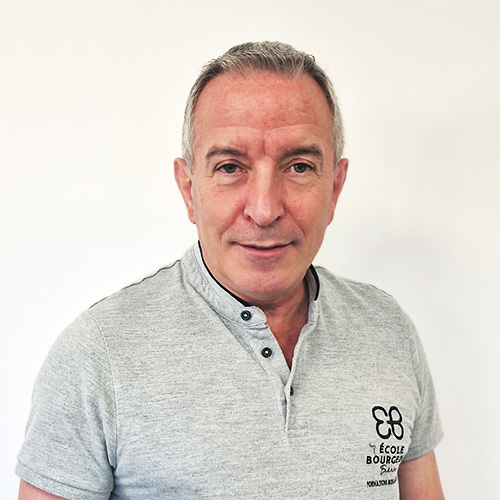 Yvan
Consultant Baker
---
Discover his profile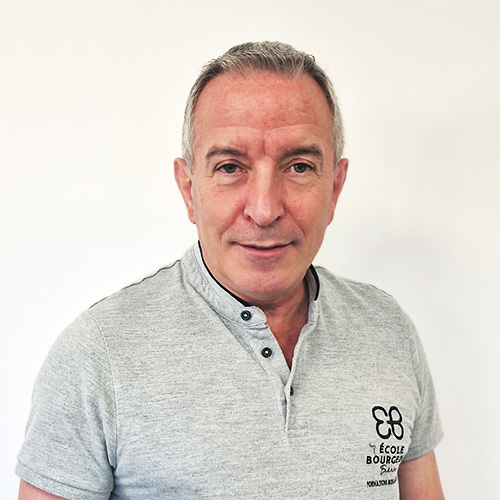 ---
A lot of customers consider Yvan as a friend, someone who will always be there for them no matter how complex the situation. Thanks to 23 years' experience at the mill, efficiency is his byword, but despite this he remains modest and approachable.
yvan.krulic@ecolebourgeoisfreres.com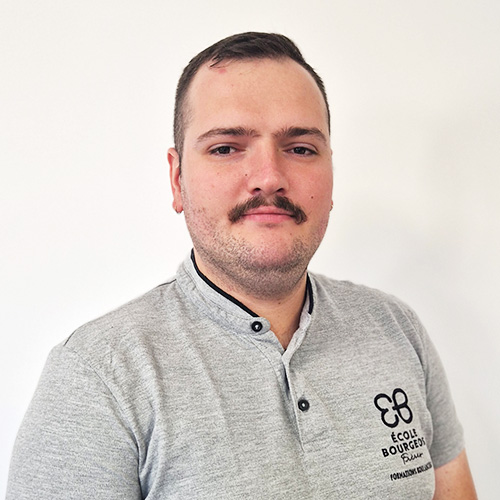 Fabien
Consultant Baker
---
Discover his profile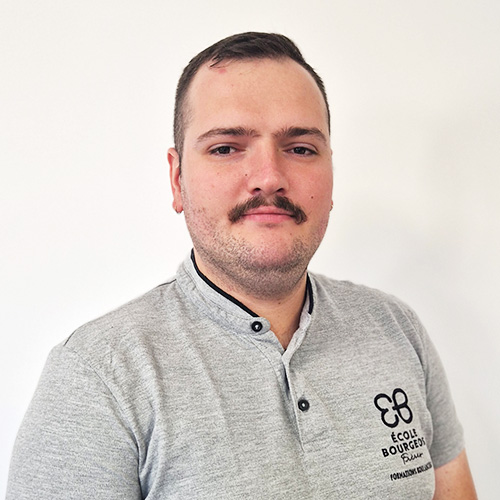 ---
Fabien is a baker through and through! He is the son of a baker and a Compagnon du Devoir, who learned his trade with the very best before joining us recently. His love of tradition, rooted in a real passion for history, is a precious "ingredient" benefitting both the mill and our customers.
fabien.limousin@ecolebourgeoisfreres.com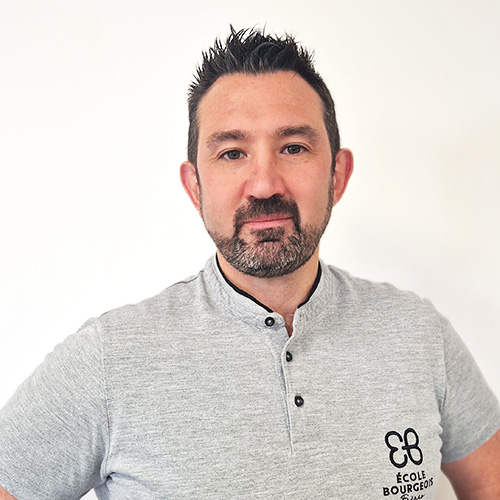 Frederic
Consultant Baker
---
Discover his profile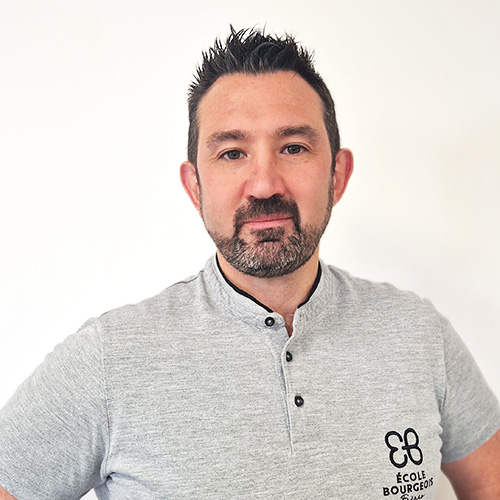 ---
Frédéric learned his trade with the Compagnons du Devoir and, whether he's giving a training course or assisting a customer, he literally and figuratively has a finger in every pie, or should that be loaf? When it comes to using the mill's wood-fired oven he is a past master, but his keen eye for detail (vital for a baker) is also apparent when explaining every aspect of a recipe.
frederic.gautier@ecolebourgeoisfreres.com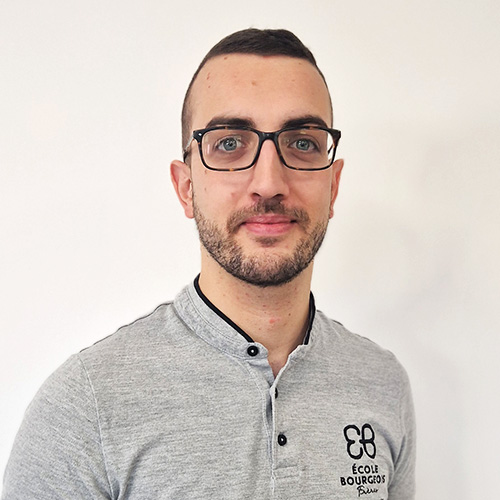 Maximilien
Consultant Baker
---
Discover his profile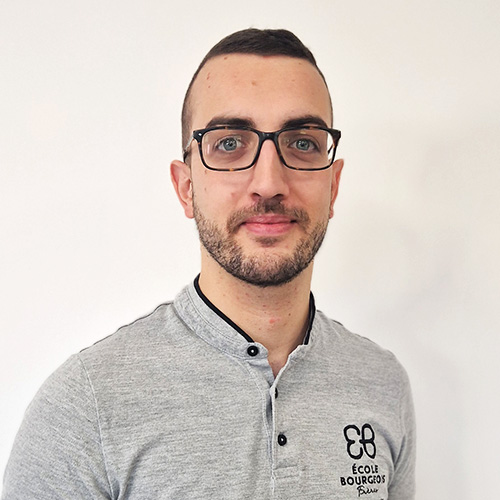 ---
Maximilien could talk with passion about inverted puff pastry or the crumb of a well-made traditional baguette, but he could just as easily tell you all about his native Normandy and competitive fishing. For Maximilien, it's all about competing. He sees competition as a path to excellence and makes the most of his talents to help our customers.
maximilien.tetard@ecolebourgeoisfreres.com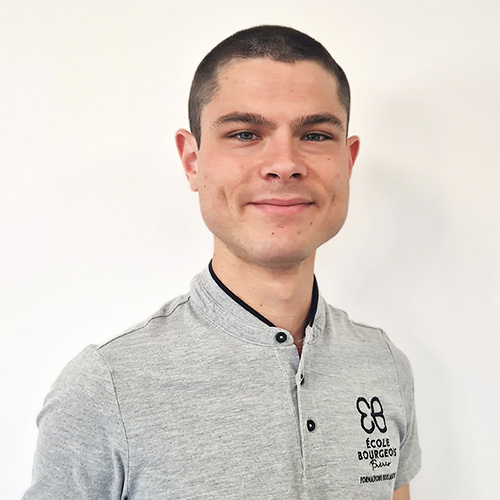 Maxime
Consultant Baker
---
Discover his profile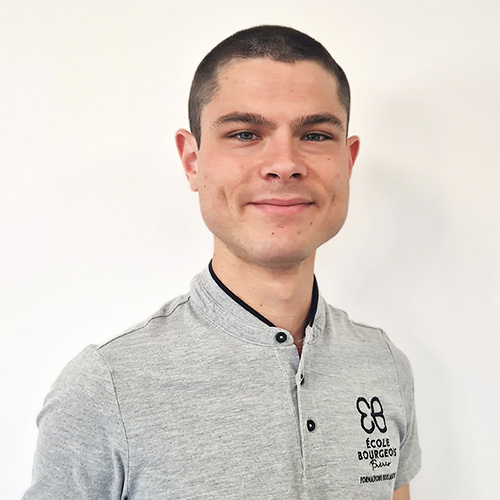 ---
Like many of our consultant bakers, Maxime has a passion. For him it's running. The virtues of endurance and surpassing oneself are what characterises his attitude to helping our customers. He's often to be found on the other side of the world giving a helping hand to clients in one of the many countries to which we export.
maxime.debat@ecolebourgeoisfreres.com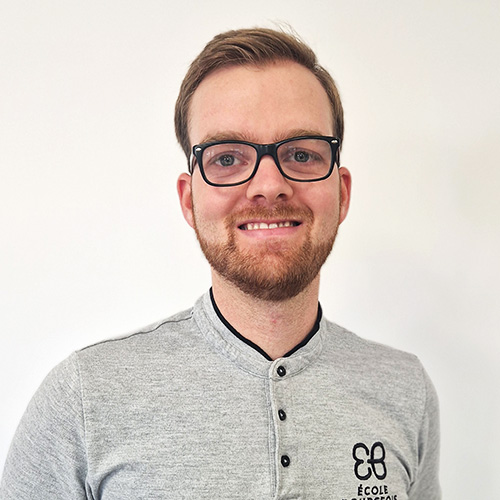 Romain
Consultant Baker
---
Discover his profile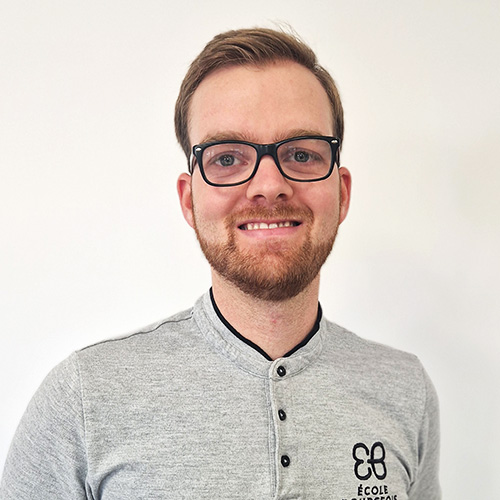 ---
Romain holds a brevet de maîtrise, a French vocational certificate of proficiency awarded by the INBP. He trained with the Compagnons du Devoir and worked abroad, acquiring a rich experience that has led him to appreciate work well done and products of quality. His skill at making the perfect pâté en croûte (a dish that requires a rigorous approach) bears witness to his eye for quality: we can't wait to taste one!
romain.divo@ecolebourgeoisfreres.com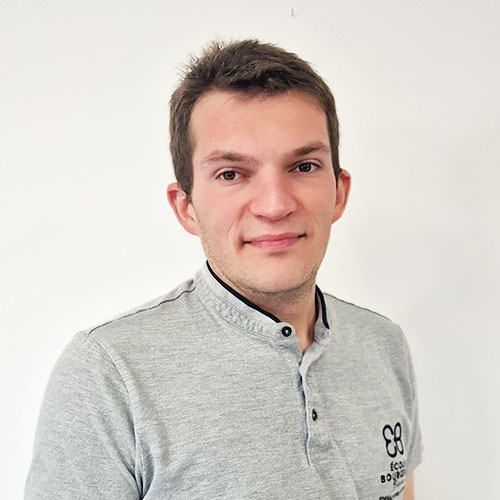 William
Consultant Baker
---
Discover his profile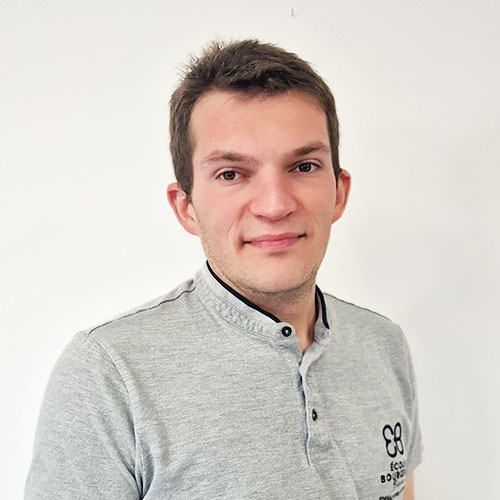 ---
William a déjà réalisé deux ans de son tour de France dans nos équipes, au fournil d'essai et en intervention chez nos clients… Après une belle escapade professionnelle en Angleterre et à Bordeaux, ce Lorrain d'origine est de retour avec de nouvelles recettes et tours de main.
william.lies@ecolebourgeoisfreres.com